This Area is Under 24 Hours Video Surveillance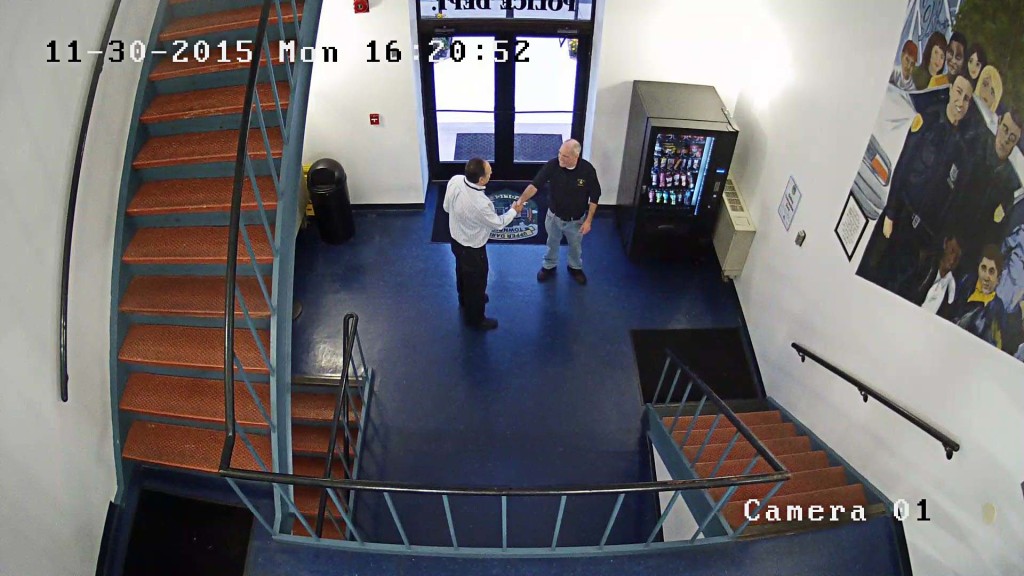 Upper Darby Township Police
Safe Online Transaction Zone
In a proactive effort to safeguard our citizens the Upper Darby Township Police Department is proud to announce the designation of a Safe Online Transaction Zone where citizens can make sales and purchases through sites like Craigslist. Due to Concerns about robberies, scams and killings tied to purchases arranged through Craigslist and other online marketplaces, the Upper Darby Township Police Department is offering a station for people to complete their transactions. Our goal is to prevent crimes that could potentially occur when individuals engage in online transactions with strangers
Our Safe Transaction Zone is designed to help protect our citizens as robberies, thefts and scams become more prevalent with online transaction sites. The program is meant to help buyers and sellers feel safe during the face to face completion of the sales that originate on Craigslist, Facebook, or other online sites.
The lower front lobby of the Upper Darby Township police station and the curbside in front of our police Headquarters, which are both under 24 hour video surveillance, has been designated as a Safe Online Transaction Zones and will be available 7 days a week, 8am to 8pm, for citizens to complete their transactions.
Members of the Upper Darby Township Police Department will not participate in transactions or act as witnesses, nor are they available for legal advice or allowed to settle disputes between parties involved in transactions occurring in our facilities. Transactions involving weapons, drugs or drug paraphernalia are barred from the zones.
The Upper Darby Township Police Headquarters is located at 7236 West Chester Pike, Upper Darby, Pa., 19082
Any questions or concerns can be directed to Lt. James Reif at 610-734-7762 
---
LawStreetMedia.com
Craigslist Killings since 2009
Since the arrest in 2009 of Philip Markoff, aka the "Craigslist Killer," the website has faced increased scrutiny by the media. Law Street decided to take a closer look at the site and its media coverage to see how dangerous Craigslist really is. We wanted to know: Was Markoff's an isolated act, or an incident on a continuum? Our findings are noteworthy. This marks the first tabulation of all Craigslist murder trials and convictions from 2009 through June 2014. Law Street identified 58 murderers and 45 murder victims connected to Craigslist postings through last June. Twenty-two murder cases are still pending. The oldest pending case dates to 2012, and eight are from 2014, indications that the killings continue.
Each of these crimes stemmed from a Craigslist interaction of some sort -- overwhelmingly from robberies gone bad where someone either advertised on Craigslist that he had an item to sell and his killer responded to that ad with the intention to rob him but ended up killing him instead, or vice versa," Law Street's Chelsey Goff, one of the researcher's for the report, told HuffPost. " The Craigslist connections run from these types of robberies gone bad to ads for prostitution, roommate listings, personal ads, and the like."