Official Site of the
Upper Darby Police Department
Superintendent Michael J. Chitwood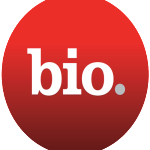 Community Message from the Superintendent
As Superintendent of Police, it is my pleasure to present the Upper Darby Police Department 2017 Annual Report.  This report provides information and statistics on reported offenses, our staffing and on the department budget. In addition to the facts and figures, the report provides highlights of the important work our men and women in blue do every day to serve and protect. I am honored to share the accomplishments of the Upper Darby Police Department with you. For more than five decades, I have been a member of the law enforcement community and I have witnessed, firsthand, the shift in policing in America to one which puts you, the community, at the forefront. The era of Community Policing began in the 1970's, shortly after I began my career in law enforcement, in response to rising crime rates and the decline in effectiveness of conventional policing methods. Community policing forges partnerships between the community and the police to help reduce overall crime.
The Upper Darby Police Department embraces the philosophy of community policing by being an active presence in the community through foot patrol, substations, community relations officers, mentorship programs and regularly scheduled meetings with community groups. We are dedicated to utilizing proactive problem solving techniques to identify the issues, developing individual strategies and programs that meet the unique needs of the community and to assessing the overall effectiveness of our responses.
We can't solve crime alone. We need YOU! The Upper Darby Police Department invites you to become involved and help build and maintain a partnership to achieve our shared common goal of fighting crime and keeping our neighborhoods safe.
On behalf of the Upper Darby Police Department, I thank you for the opportunity to serve you and to uphold our mission of partnering with you to increase the quality of life for all citizens in the Township. We are committed to providing high quality services with honor and integrity.
Michael J. Chitwood
Superintendent of Police
Upper Darby Police Department